Welcome to Brown's Auto Salvage!
Large Inventory of New, Used and Rebuilt Auto Parts
Brown's Auto Salvage was founded in the beautiful green mountains of central Vermont. Our attentive and knowledgeable staff can fulfill all of your used auto part needs. Through every step of the process, from locating the used part you need at a price that works for you to receiving your guaranteed OEM part in clean, working order, you will have the satisfaction of working with an ARA Gold Seal certified auto salvage yard. Auto salvage yards can only receive this certification once they have fulfilled strict quality control, customer service, and environmental standards. To maintain this certification, all used parts are removed, drained and cleaned using state of the art bio remediation technology.
These practices allow us to be one of the largest and greenest auto recycling businesses in New England. With double the used parts inventory of most of our competitors thanks to our second location, whether you are looking for a used Audi engine, used Honda transmission, or used Jeep wheel, Brown's Auto Salvage can meet all your used part needs.
Here at Brown's Auto Salvage, we strive to bring you 100% satisfaction no matter where you're located. To do this we emphasize three things: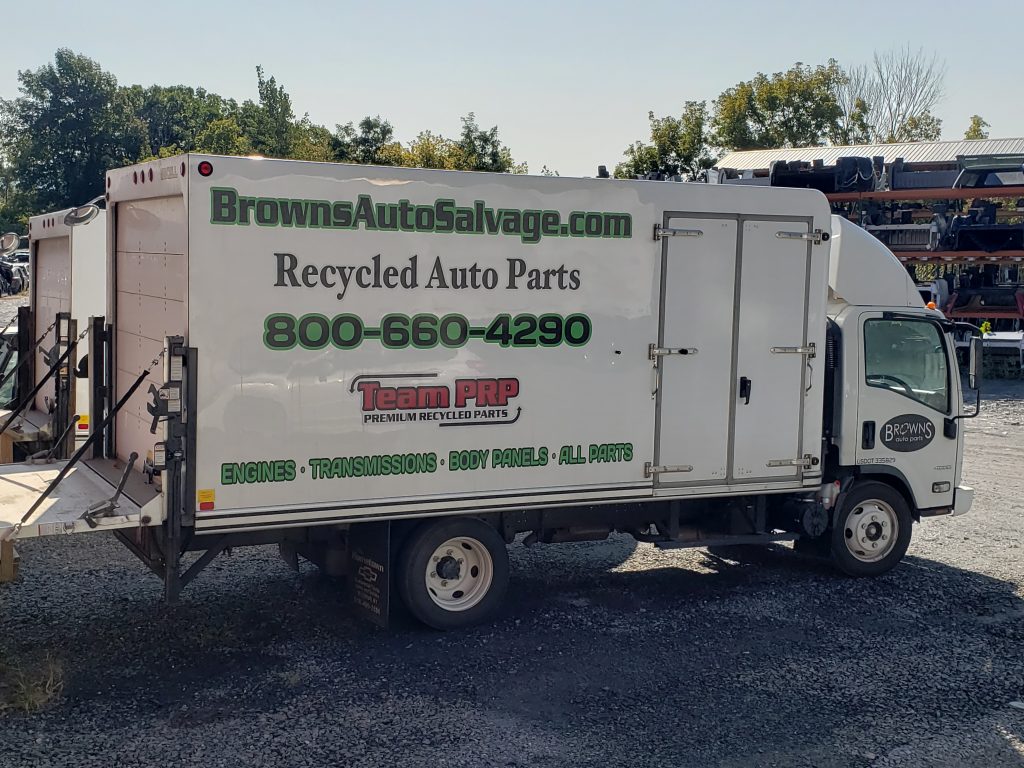 100% Money-Back Guarantee. At Brown's Auto Salvage the sale isn't over until you're happy. If for any reason you're not satisfied, we will fully refund your money.
Easy Accessibility. Whether your preferred method of communication is via phone, email, or instant messenger, you can reach us. Combined with nationwide shipping, it doesn't matter where you are, you can always get Brown's top quality parts and service.
High Quality Parts. All parts are thoroughly cleaned and inspected before they reach you to ensure quality. We use a water pressure washer with a state of the art bio-remediation system to clean all parts.

Matthew Stretton
Fantastic customer service. I needed a replacement door for my vehicle. Rus was kind enough to immediately call me back to let me know that he not only had the part in stock, but that he would truck it down to southern VT free of charge. I wish I could give more than 5 stars!

Stephen Santasiero
When it comes to buying used car parts, you never really know what you are going to get. I worked with a sales person by the name of Garrett. Not only did he find the right part, it was delivered to me on time and in excellent condition, just as he described. Thanks again Brown's, and a special shout out to Garrett! I will definitely be buying more parts from Brown's!

Kelly K
Awesome experience. We were on vacation when we lost our mirror and George was able to locate one for us! Quick in and out..super efficient and great price.